Dear Colleagues,
It is our great pleasure to welcome you to The American Virtual Conference on Lung Cancer which will take place Tuesday, December 7, 2021.


The aim of this meeting is to bring together physicians from different disciplines who are treating Lung Cancer and to discuss the new treatment approaches in this field.
This Conference will welcome oncology professionals, lung cancer specialists, treatment experts and other healthcare professionals.
Share your research by submitting an abstract for oral or e-poster presentation.  Join us as a Sponsor or Exhibitor and benefit from maximum visibility and exposure to a broader audience.
We look forward to meeting you online at The American Virtual Conference on Lung Cancer.
Sincerely,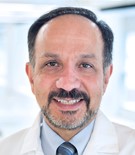 Dr. Hossein Borghaei
Conference Chair
READ MORE
CONFERENCE FORMAT
Unique Learning Experience for Healthcare Professionals
REGISTER NOW
Complimentary Registration for HCPs (except Industry)
SPONSORSHIP PROSPECTUS
View Sponsorship
Opportunities
Contact Us
Please drop us a line with any questions or comments you may have.

We look forward to hearing from you.